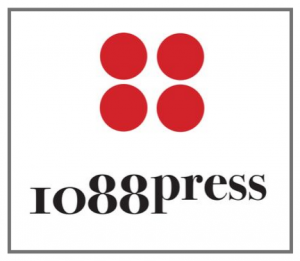 Bologna, 17 aprile 2018. Divulgazione di contenuti scientifici. Libero accesso alle pubblicazioni. Fruibilità enhanced.
Queste le parole chiave del nuovo progetto editoriale 1088press dell'Università di Bologna, che è stato presentato al pubblico nella Sala VIII Centenario del Rettorato. Hanno presenziato all'evento, il Rettore Francesco Ubertini, Vincenzo Balzani (autore della prima pubblicazione), Nicolò Marchetti (coordinatore del programma editoriale), numerosi membri del Comitato Scientifico insieme ai responsabili di Bononia University Press, partner per l'edizione cartacea delle opere 1088press.
Il progetto nasce con l'intento di rendere fruibile il sapere scientifico anche a un pubblico di non specialisti, attraverso due collane: Bits, che raccoglie sintesi di approfondimento su tematiche attuali, e Bytes che propone saggi in ambito umanistico e scientifico. Ogni volume è disponibile sul sito in formato cartaceo, in pdf scaricabile gratuitamente e nella versione enhanced ricca di contenuti multimediali.
1088PRESS: THE NEW OPEN ACCESS PUBLISHING PROJECT
Bologna, April 17, 2018. Dissemination of scientific content. Free access to publications. Enhanced usability. Here are the key words of the new 1088press publishing project of the University of Bologna, which was presented to the public in the Hall of the VIII Centenary at the Rectorate. The Rector of the University, Francesco Ubertini, Vincenzo Balzani (author of the first issue), Nicolò Marchetti (coordinator of the publishing program) and several members of the Scientific Board of 1088press took part in the event together with the managers of Bononia University Press, partner for the printed edition of the 1088press volumes.
The aim of the project is to disseminate high-level scientific knowledge also to non-specialized public, through two series: Bits, which covers state-of-the-art syntheses on current topics, and Bytes which proposes essays in the humanities and scientific fields. Each book is available on the website in paperback format, in free downloadable pdf and in the enhanced version rich in multimedia content.